STORIES THAT ENCHANT THE MIND
What is a BETA reader? It's a question I frequently hear in the author community. The Oxford Dictionary gives a to the point definition that reads, "A person who reads a work of fiction before it is published, to mark errors and suggest improvements, typically without receiving payment." This definition is accurate, and as an author, BETA readers are an essential piece to the writing process and every author's journey.
As an author, you should have a firm understanding of the benefit of having multiple BETA readers, and what effects they have on the success of a manuscript. BETA readers are the first to look at a revised manuscript. Even before the document goes to an editor, Beta readers will go through chapter by chapter and deliberately break down the story. They'll read the manuscript for typos, plot flaws, confusion in dialogue, flaws in character consistency, and more. It would be embarrassing to publish a manuscript that has the main character as a blond on line one, and as a redhead online fifty. Moreover, because BETA readers read from the point of view of the average reader, they can catch these little yet critical flaws.
So how does an author find such valuable assets? Fortunately for today's author, they can find almost everything they are looking for on Facebook and Twitter. Finding BETA readers by searching for groups on Facebook and Twitter using keywords, such as Fantasy as your genre, add BETA groups. Follow other authors who write in your genre and some who don't. You can find excellent BETAs who follow Dean Koontz, and also enjoy David Baldacci. You can also use reading-related hashtags to help draw attention to your search.
Some groups meet in person. You can find group posts in libraries and bookstores, as well as dedicated websites with the intent of helping you connect with BETA readers. Some authors, myself included, will put a call to action in their newsletter, asking their established audience to BETA read their new work. Once an author has located a BETA reading group, they should introduce themselves, including the genre they write. Start a conversation offering to BETA read for others in the group.
It is essential that authors not have a personal connection with their BETA readers. Not having a personal connection allows the reader to give a sincere critique without fear of damaging a relationship. However, starting conversations and growing healthy professional relationships with BETA readers is vital.
Some authors choose to have a single BETA reader. The majority of authors recommend having multiple BETA readers with various backgrounds and skill sets. Changes will be suggested, allowing the story to be cleaner and more precise once the author is ready to send the polished manuscript to the editor. Having a manuscript, BETA read often results in faster editing times and possibly lower editing costs.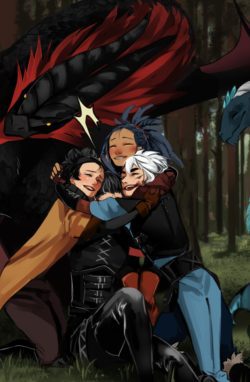 Reader Quote:
Ursula K. Le Guin
"The unread story is not a story; it is little black marks on wood pulp. The reader, reading it, makes it live: a live thing, a story."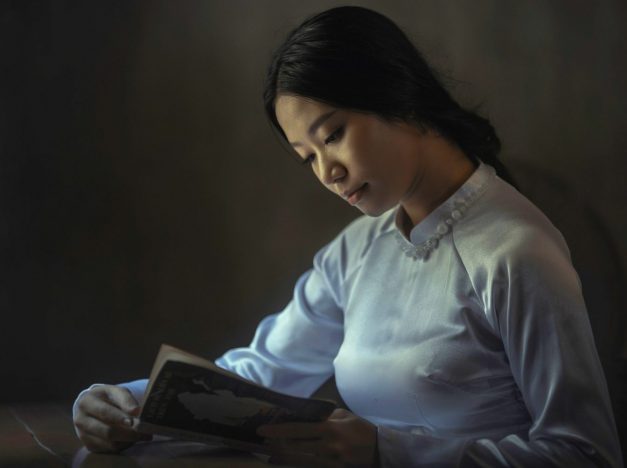 Once you have decided how many BETA readers you want (3 to 10 is ideal) to work with, it is wise to set up a private group to communicate with BETA readers. There you can post files with documents explaining what the author's expectations are—having a clear written agreement and a list of expectations. Listing specific items you want, a few examples are (a) Did the story hold your interest from the very beginning? If not, why? Was there a point at which you felt the story lagged, or you became less than excited about finding out what was going to happen next? Where, exactly? Giving your readers specific questions to focus on will help them to focus on the overall plot, pacing of the story, continuity, and tone. One recommendation you can make to your BETA's is to write down a list of questions they have about each chapter, and see if the end of the story answers them. If the questions on the list remain unanswered, or they have new questions about your book.
Including a clear NDA allows transparency between the author and readers. This type of information is an important detail. Seasoned BETA readers know an unpublished manuscript is not for the general public, but having it in writing, and having detailed items, protects your work.
Once you've formed your group and sent them the manuscript, be sure to have a posted due date. Typically, an author will post single chapters, or several chapters at a time, depending on the length of the novel. Giving each section a due date helps BETA readers schedule their time, and know that they are staying on track. At the end of each section, have a questionnaire available for BETAs to fill out. Giving them the ability to express their thoughts while they are reading, and once finished a place to express their final thoughts and any suggestions. Beta readers help strengthen an author's manuscript. After all, we write for our readers, so who best to help us give them what they want than readers.
Learn to love criticism. One of the best things I have learned from BETA readers is to find learning moments in negative feedback. Sometimes, your BETA readers come with heavy hands, and honesty can be hard to hear. But if you look at what your BETAs are saying and don't agree with their feedback, you don't have to use it. However, always remember that they are part of your target audience, their critiques, even though sometimes harsh, have value to them. If, for example, the majority of your BETAs do not react to a specific scene in your story, you might need to reword it. Don't be afraid to rewrite a scene or even an entire chapter to achieve your desired reaction.
Finally, be sure to show BETA readers appreciation. Thanking them can be done in so many ways. Offer to BETA read for their own stories, give an electronic advanced reader copy, or gift card if you so wish. Whatever the author chooses to do, let the BETA readers know that their hard work and time is appreciated. Let them know they are a valuable asset, a real treasure in author life. Because when you do, your BETAs will stick with you through your incredible author journey.
We hope you enjoyed this article by Dana Gaulin Writes! Below are a few titles that should be read at least once in your life time.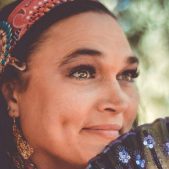 Dana Gaulin, author of The Awakening Love Eternal. Living her best life in sunny Arizona with her husband, four children, and Oink, her Alaskan Malamute. She loves writing books that are stimulating, entertaining, and leaving you wanting more. She loves wild treasures of the earth and chocolate macaroons.
Subscribe To Our Monthly Newsletter
Raffle will be done every season to choose a winner for that given seasons' prize. Test your luck!
Receive a newsletter once each quarter containing updates regarding your favorite stories!
Get a behind the scene scoops on your favorite creators and be the first to see awesome content!
Connect with fellow fans in the Otherworlds Community Discord!
FOLLOW US ON SOCIAL MEDIA: